FCC hack for DJI RC, RC Pro, RC Plus. Support Mavic 3 and Mini 3 series.
FCC Hack for DJI RC. For Mini 3, Air 2S and Mavic 3 series. Enable FCC, 5.8 Ghz. Remote installation.
Do not update the firmware DJI RC! Version 01.03.0400 and 01.03.0500 is not supported!. 01.03.0100 or lower supported. All firmware is supported on DJI RC Pro, Smart Controller, RC Pro Enterprise and RC Plus.
We offer you FCC hack service for DJI RC. This is the standard controller for the Mavic 3 Pro, Classic, Mini 3 Pro. DJI RC supports the Mini 3 (Pro) and Mavic 3 (Classic, Pro) drones. RC is very comfortable and lightweight. It lies comfortably in your hands, has soft sticks. Bright screen, a lot of buttons and an adjustment wheel. All this makes it the most convenient remote control. It is much cheaper than the RC Pro.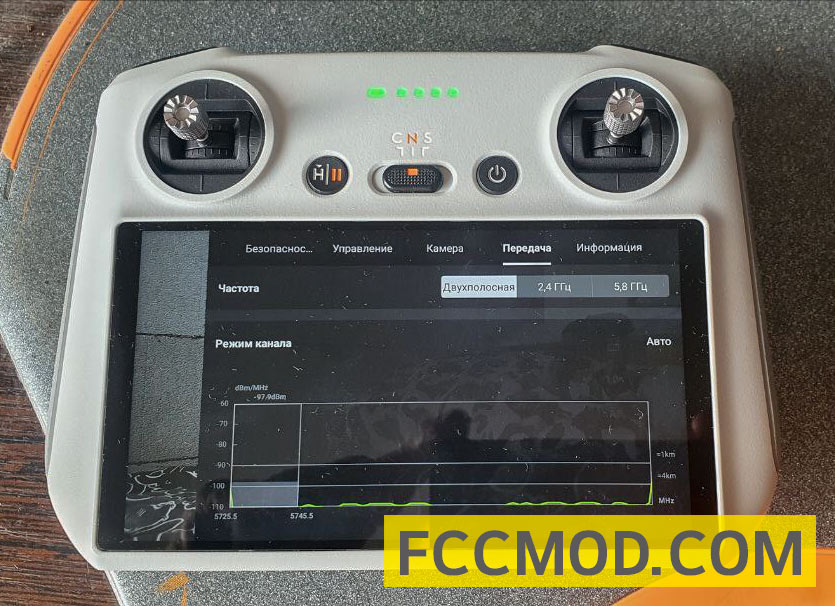 By default, the remote control operates in low power mode (CE) in most countries. Because of this, the drone cannot fly more than 800-1000 meters. This is very limited, because DJI drones can fly 10-12 kilometers. Our mod increases the range of your drone.
FCC mode amplifies the power of the drone by several times, the range increases from 1-2 kilometers to 8-12 kilometers, depending on the drone
RC FCC Hack
We have developed special software that will unlock the Maximum power of your Mini 3, Air 2S or Mavic 3 Pro. Our software will activate FCC mode and the 5.8 GHz frequency (Where it is not available).
A Windows computer is required for installation.
The hack will be installed remotely using Teamviewer/AnyDesk software. The procedure takes no more than 10 minutes. We do not flash the RC, but we do modify it.
After updating the firmware, the hack will stop working. You can re-flash the hack yourself by running the program.
The price for the FCC hack: $63.
How to buy a hack
FCC hack purchase algorithm for DJI RC:
Make payment
Work

We send an archive with files and instructions. You run the program and make a hack of the RC.
OR You provide access to your computer using Anydesk. Connect the DJI RC to your computer in the USB port. We do all the work.

Check Result. (Transmission Tab in DJI Fly Settings)
Done. You can fly long distances and with a quality connection 😊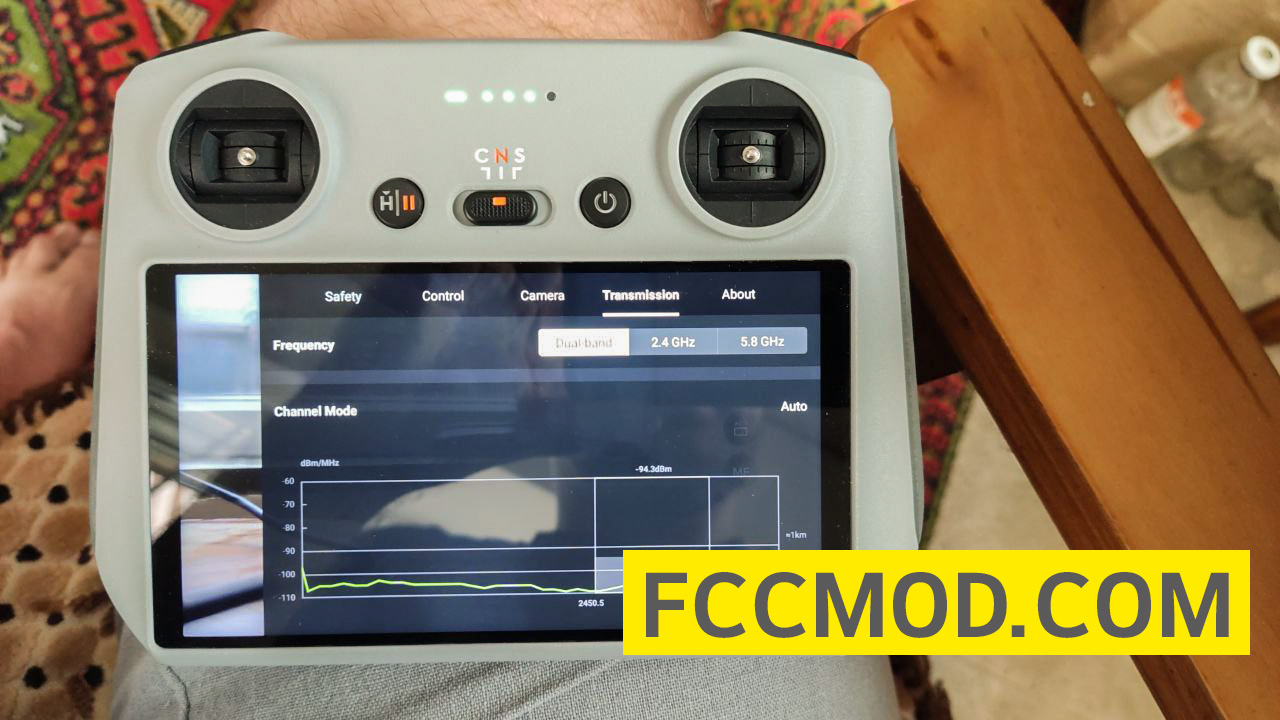 Payment 💵
We accept payment in PayPal and cryptocurrencies. We support USDT (TRC20, ERC20), Ethereum, Bitcoin and more. Address for payment will be given after contacting you by telegram or mail.
If PayPal or cryptocurrency payment is not possible, you can contact us, we will try to find a solution.